Yoga Basics has something to offer to both beginner and advanced yoga practitioner. Class is slower-paced and focuses on breaking down specific asanas, or postures, including foundational poses commonly seen in vinyasa and other classes. You'll learn safe alignment through instruction, demonstration, and hands-on assistance.  Beginner students will receive the building blocks to practice regularly and more advanced students will find this class useful in deepening their practice. Class includes practice of various styles of meditation and pranayama (breath work). Learn, play, and maybe even break a sweat in a supportive environment. You don't need to be able to touch your toes; you just have to be willing to try.
---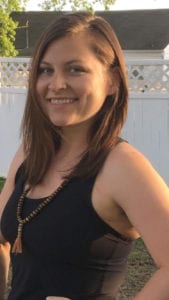 After several years of practice, Amberly chose to deepen her path with yoga by attending Yoga Teacher Training at Yoga Landing in Chattanooga, TN with the inspiring and talented Jessica Jollie. After learning more than she ever expected from Jessica and the Yoga Landing faculty, Amberly immediately began assisting and teaching in the Knoxville area thanks to the wonderful Patty Dougherty. Amberly teaches and practices many forms of yoga including: Ashtanga, Vinyasa, Yinyasa, Restorative, and Yin.
Connect with Amberly:
Via email: amberlykelley88@gmail.com
Via instagram: instagram.com/amberlyann88
Vinyasa and Yin styles of yoga will be creatively blended together throughout this 60 minute class. Vinyasa (flow) sequences will link movement with breath to develop strength, balance, flexibility and focus. Yin postures will be incorporated throughout the class to practice stillness in poses designed to target the deeper connective tissues of the body.
_______________________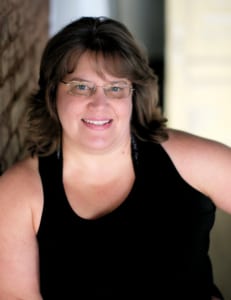 Laura began practicing yoga in 2015 as a way to relieve stress and add a new form of physical activity to her routine.  She was hooked immediately and it wasn't long before she sensed that yoga was going to be a transformative power in her life.  She's been truly amazed by the many benefits that yoga has provided in her life including a more positive self-image, self-compassion, confidence, physical and emotional strength, and an openness to embrace life.  She felt a calling to share the gift of yoga with others and completed her 200-RYT training in 2018 with Kim Lomonoco at The Glowing Body in Knoxville, TN.  She enjoys practicing and teaching power flow, Yin, and gentle yoga.
Connect with Laura via email: lauraclinganyoga@gmail.com or visit her website:https://www.lauraclinganyoga.com/
Restorative Yin yoga
is a passive series of poses held for 3-5 minutes each. These poses target the deep connective tissues of the body and the fascia that cover the body to help regulate the flow of energy in the body. It is unique in that you relax in the posture. You soften and it can be meditative.
Some benefits of Restorative Yin yoga include:
•  calms the mind
•  regulates energy
•   lowers stress/relaxation • greater stamina
•   lubricates joints
•   helps TMJ/migraines
•   increases mobility, especially joints, connective tissue/flexibility
•   aids in Yang practices (flow/vinyasa, etc)
•   teaches you to listen to your body
---
$15 drop in / $12 with a Breezeway Class Card

For more information, email Becky at 
tnbekka@gmail.com
Becky Jones is a Knoxville native and has shown an interest in yoga since her college days. She is also a Dental Hygienist and holds a B.S. in Health Education. Her desire to know yoga's balance intensified in 2005 as her life changed and growing pains ensued. She studied yoga under Asheville's Cindy Dollar (Iyengar Method) at the Glowing Body and she claims Patty Dougherty to be one of her most precious mentors. She has a love for vinyasa and yin and is a Reiki Master. Her personal yoga journey has brought her into a more balanced lifestyle, which she delights in sharing with others through teaching.
Click here to add your own text
Click here to add your own text