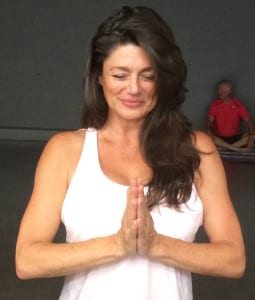 Patricia Dougherty, RYT, CRT
Patricia is the impetus behind Breezeway Yoga Studio and is also a partner in Balanced You Studios. She returned to Knoxville after studying yoga and yogic philosophy for over 10 years in Southern California. While in Southern California, Patty became Certified as a Hatha Yoga Teacher at Cloud Nine Yoga in West Los Angeles, CA and Certified as a Restorative Yoga Teacher at Yoga Works in Laguna Beach, CA.
Her goal is to help you open the body to find space and allow for radiant good health and radical self-acceptance. Connect with Patty via email: pattyyogamail@gmail.com or check out her website: www.pattyyoga.com.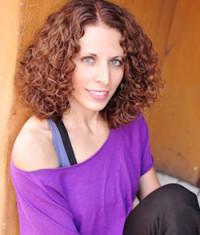 Jill Bartine, M.M., RYT
Jill Bartine has been a teacher for more than half her life. As a classically-trained flutist who performs with the Knoxville Symphony Orchestra, her first outlet for her teaching passion was music.  She is thrilled to now include yoga to her teaching repertoire after completing her 200-hour RYT certification in August 2011.  By the fall of 2013, she had already logged over 1,000 teaching hours, which made her eligible to register with Yoga Alliance as an E-RYT 200 (Experienced Registered Yoga Teacher).  She also holds a Bachelor of Music in flute performance from Northwestern University and a Master of Music from the University of Tennessee.
Having never been a fitness buff, Jill stepped into her first yoga class in 2002, and it was love at first sight.  Over the years that she has practiced, she is continually amazed at the benefits yoga has brought to her life – physical fitness, better posture, mental clarity, self-confidence, increased flexibility on and off the mat, and a general sense of peace and gratitude.
Professional musical performance employs controlled breath, body awareness, energy, creativity, rhythmic flow, and harmony — all qualities of a successful yoga practice.  Jill draws upon these elements in her classes, helping her students to feel in tune with their bodies and spirit, and those around them.  She professes to have "yoga ADHD" and constantly seeks new ways to experience poses and offer them to her students in a dynamic, playful way.
Jill teaches power and vinyasa group classes at multiple studios in Knoxville and also enjoys teaching private sessions for individuals and small groups. Connect with Jill via email:  flutistyogini@gmail.com ,  facebook.com/flutistyogini,
Twitter: twitter.com/flutistyogini, and Instagram: instagram.com/flutistyogini.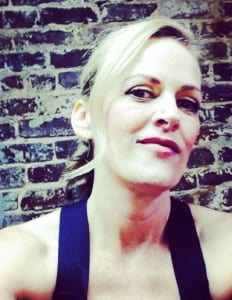 Laura Mansfield, AAAI/ISMA
Laura is an indigenous Knoxvillian and a skilled yoga practitioner with 15 years of power yoga experience. Currently living a double life, she's a public relations/social media professional and part-time yogini. Laura came to yoga after years as a runner. She brings to her classes empathy for aging athletes and compassion for fellow practitioners who risk failure in order to grow. Laura enjoys the group dynamic and studio community. She leads a fast-paced, high-energy vinyasa practice.
Yoga with Laura is an empowering, life-affirming, moving meditation. Connect with Laura via email:  yoginigangsta@gmail.com or Twitter: @yoginigangsta .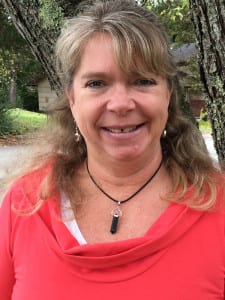 Mebbie Jackson, RYT
Heart Yoga incorporates inspiration, wisdom, and movement to give students a full yoga experience. Mebbie Jackson blends her knowledge of yoga with her belief in the power of the heart to craft a class that will engage your whole being, and leave you uplifted and energized.
The class is enhanced by poetry, words of inspiration, and music to set the mood to explore the asanas in depth. Poses will be held for longer at times to allow for the awareness of the experience to sink in. Not all students do the same pose twice. Mebbie likes her students to become comfortable with their own experience of the poses. This awareness is also beneficial in everyday life. This class will help students of all levels to deepen their practice in a way that supports a joyful life.
Mebbie Jackson has studied, practiced, and taught yoga for 25 years. She is a Certified Phoenix Rising Yoga Therapist and an Acutonics practitioner. She has also recently become a HeartMath coach/ mentor. She has studied with many great yoga teachers including Erich Schiffman, John Friend, Baron Baptiste, and Rodney Yee. Mebbie is now studying with Karuna Erickson to bring Heart Yoga to Knoxville.
Connect with Mebbie via email: mebane8@mac.com and visit her website: http://heartpathwellness.org/
Cheri Pollack, RYT
In this class you will be introduced to the teachings of yoga through physical movement, mediation, breath work and inspiration. This class is perfect for anyone wanting to treat their bodies with the love and respect it desires and deserves. Yoga 4 EveryBODY helps students stretch, learn, grow and be open to greater possibilities. Everyone at any level is welcome and encouraged to attend.
Cheri Pollack has been a student of yoga for almost 15 years. She believes that yoga can help everyBODY age more gracefully with ease, joy and lots of humor. Her practice has helped her find personal strength, stress relief and an inner knowing that "all is well." Cheri loves to encourage others to let go of what doesn't serve them and embrace their magnificence. Her classes are designed to compliment any lifestyle and ability level. They are geared to open student's  to their true potential; physically, spiritually, and creatively. Cheri is a clay and mixed media artist. She teaches 'Healing through Art Classes" at The Cancer Support Community. Cheri is happily married for over 25 years, mom to three sons who all attend the University of Tennessee and loves living in KnoxVegas! She received her professional yoga teacher training in Asheville at the Asheville Yoga Center in 2014.
You can reach Cheri at 865-789-5180 or functionalfunk@gmail.com .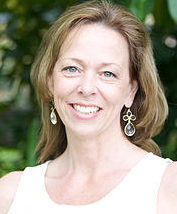 Gina Baker
Morning Mindful Hatha is a moderate mindful flow class with a strong focus on breath, internal awareness of sensation, and body alignment. We will explore the postures and work our way into waking up the body to help you step into your day. This class is for all levels with a general understanding of yoga and meditation. With regular weekly devoted practice my students often find:
• Improved energy levels and sleep
• Clearing the effects of a stressful lifestyle
• Weight loss
• Feeling less anxious
Gina is a Licensed Massage Therapist, CranioSacral Therapist, and RYT 200 hour Yoga Instructor, and Spiritual Counselor using a wide range of holistic modalities that capture the true healing potential in everyone. Weaving together yoga, restorative bodywork, energetics, breath, and mindfulness, Gina helps facilitate each individual student to set up a solid foundation "on and off the mat" to create a life that is rich with all possibilities and understanding of one's true nature as well as a greater sense of compassion for everyone, starting with yourself.
Gina has been a student and practitioner of yoga for over 15 years on a personal journey into a deeper richer learning so she can be an advocate for each individual yogi wanting to organically cultivate and grow into a mindful yoga practice.
You can reach Gina at gina@ginabaker.me or check out her web site: www.ginabaker.me.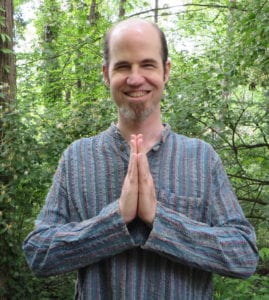 Judson Nichols
Judson Nichols enjoys tailoring his classes around his students' specific needs. Every body is different, and each has its own path back to a state of balance. Since he began teaching yoga in Knoxville in 2008, the emphasis of his teaching has been to guide each student toward a happy medium. If we're too stressed, then we learn to relax more.  If we're too prone to multi-tasking, then we learn to focus the attention. If we're too tight, we get more flexible. If we're too flexible, then we stabilize the joints.  It's all about bringing conscious choices and awareness to your life to give you more freedom to be who you need to be.  
When he's not teaching yoga, he enjoys spending time with his wife and their small herd of cats. His other work involves writing custom software to help businesses become more efficient.
You can email him at judson@judsonnichols.com.  His website is http://judsonnichols.com/yoga.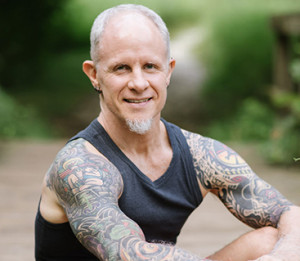 Philip Clift
Philip Clift began instructing yoga in Knoxville in 1993, and was the first in this area to teach in the vinyasa style. His classes are a subtle variation of Ashtanga Vinyasa yoga, in which he incorporates modern music playlists to create high-energy workouts that are both physically challenging and energetically soothing.
A twenty five year professional massage therapist, Philip combines expert hands-on adjustment techniques and invigorating posture sequencing to aide practitioners in steadily improving their understanding of yoga dynamics and body/mind functioning. A graduate of the Atlanta School of massage, his bodywork/massage is a blend of deep tissue, Ashiatsu, and Thai massage techniques that provide therapeutic relief and deep relaxation.
Philip will be teaching a 90 minute power yoga class Thursday at 6pm and offering bodywork/massage sessions at Breezeway Yoga Studio while transitioning into the opening of his own studio later this year.
A very special thank you to Patty Dougherty, whose kindness and generosity have afforded this wonderful opportunity.
You can reach Philip at philipbclift@gmail.com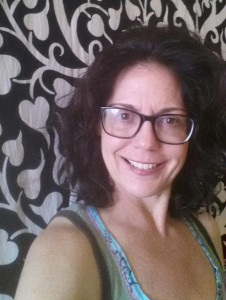 Cristina McClure, 200 RYT
SUN SIGN & DOSHA :: Capricorn // Kapha, Vata
Cristina has been on the path of practicing yoga since 2003. She has been called to help others in discovering the many health benefits as well as the peace of mind that yoga inspires. The Yoga Asanas are the tools that she uses on her journey of self-discovery and she is honored to have the chance to share this journey with others. Cristina desires to offer guidance and support along the Path to anyone that earnestly seeks a healthy, more holistic life. The practice of yoga is more than just exercise, it is strongly encouraged that all serious yoga practitioners explore all eight limbs of yoga and discover for themselves the peaceful nature of reality.
The Asanas are where we start to cultivate strength in the body and calm the mind. Sharing her knowledge with others is Cristina's good fortune. "I enjoy helping people, it starts with taking care of our bodies, when our bodies are clean and healthy we are able to think with more clarity and begin to live life from a more divine and spiritual place. I believe that I am a servant of the community and I attempt to make the world a better place, one person, and one breathe at a time."
Cristina is also a licensed hairstylist and has a hair studio in the Rocky Hill area of West Knoxville named Yellow Sky Salon where she also offers expertise and sales of DoTerra essential oils.
Cristina teaches many forms of yoga including: Ashtanga, Vinyasa, Power, Yinyasa, Restorative and Yin
Private Lessons & Small Group Private lessons are Available.
CONTACT Info: Liamcclure@yahoo.com , facebook.com/Cristinamcclure
Instagram.com/Cristinamcclure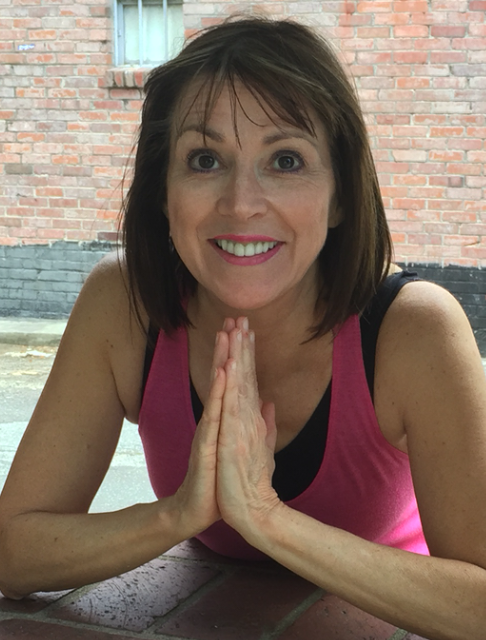 Becky Maze, RYT
Becky Maze is a Knoxville native and has shown an interest in yoga since her college days. She is also a Dental Hygienist and holds a B.S. in Health Education Her desire to know yoga's balance intensified in 2005 as her life changed and growing pains ensued. She studied yoga under Asheville's Cindy Dollar (Iyengar Method) at the Glowing Body and she claims Patty Dougherty to be one of her most precious mentors.
She has a love for vinyasa and yin and practices Reiki as well. Her personal yoga journey has brought her into a more balanced lifestyle, which she delights in sharing with others through teaching.
Becky teaches Yin Yoga on Sundays at 5:30PM.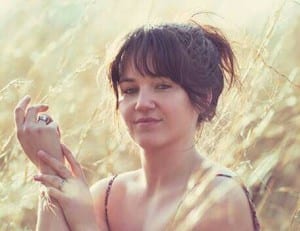 Meryl Kern, RYT

Meryl's journey of learning began in 2001, at the age of eleven, when she embarked on her martial arts path within the discipline of Kung Fu. She was trained by a second generation Si Fu who was assisted by a female Si Fu trained in massage therapy. The passion and knowledge of her two teachers, combined with the traditional approach of the school, inspired Meryl's inquiry into the mechanics of the inner body and holistic healing. Later on, Meryl added Tai Chi to her martial arts practice, which further deepened her mind-body connection. It was Meryl's female Si Fu who inspired her to pursue holistic healing, massage therapy, and yoga as a profession by treating her throughout the years as she attended the school.
In 2009, Meryl chose Asheville School of Massage and Yoga as the launching point for her education in massage therapy by completing 675 hours of school and completing her license massage training. The Asheville School of Massage and Yoga greatly emphasized the need for student self-care through yoga practice, as well as extending self-care awareness to clients. After starting her own practice, Meryl quickly grew an extreme passion for the combination of massage and yoga. In 2013, she traveled to Costa Rica to complete her 200 hour yoga teacher training with Frog Lotus Yoga training program.
Meryl has spent the last several years developing her skills by working freelance. Her working experiences have included art festival healing sanctuaries, hospitality massage for multiple music venues, and private appointments. She currently practices integrated massages including Swedish, Deep Tissue, Shiatsu, and her personal favorite: Myofascial Release. Her multi-faceted training and experience enable Meryl to treat each client with unique and intuitive approach, inspiring them to take an active part in their own healing.
merylkerns131@gmail.com