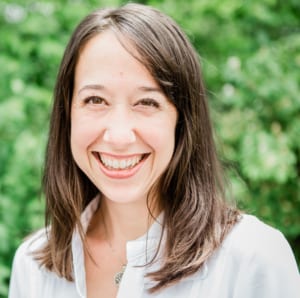 Rebekah Knause, L.Ac., LMT, RYT is now a licensed acupuncturist. She recently graduated from Jung Tao School of Chinese Medicine and will begin offering acupuncture appointments at Balanced You Studios on at 6712 Kingston Pike in Bearden. To schedule an acupuncture session with Rebekah, call 865-888-5342.
---
There are a lot of misconceptions about acupuncture. Ask most people what it is and you will probably get a dozen different answers. Acupuncture is SO much more than just having some needles stuck into your skin. We had the opportunity to work with Knoxville Weekend, along with two other amazing local acupuncturists, to help clear the air and help people understand what acupuncture is, what it can treat, and how it can help!
http://balancedyoustudios.com/category/video/
---
Top 10 Benefits of Acupuncture for  Stress and Pain
Reduced Stress
Reduced Back Pain, Neck Tension and Relieve Joint Pain in the Hands and Arms
Relief from Headaches
Reduced Eye Strain
Improved Immune System and Reduced Sick Days
Enhanced Mental Clarity and Increased Energy
Relief from Digestive Conditions
Allergy Relief
The goal of acupuncture is to promote and restore the balance of energy, which flows throughout the body, the benefits of acupuncture can extend to a wide variety of conditions, from emotional disorders (anxiety, depression) to digestive complaints (nausea, vomiting, irritable bowel syndrome).
It can be beneficial for pain syndromes due to an injury or associated with chronic degenerative diseases such as rheumatoid arthritis. It can also be helpful in treating neurological problems like migraines or Parkinson's disease, or as a rehabilitation strategy for individuals who suffered a stroke. Respiratory conditions, including sinusitis and asthma have been relieved with acupuncture, as have many gynecologic disorders.
---